The Natural Way of Working
Welcome to an abode for the progressive. A new kind of workplace, designed for the next generation.Feel connected. Feel uplifted.A sensory environment that sparks happiness and drives performance.An ecosystem where people thrive and businesses prosper.The ideal domain to think, breathe and achieve.Responding to the needs of people and the ways we work.Growing productivity, cultivating success.
Where People Thrive and Businesses Prosper
Designed for the human experience 555 Collins Street provides an ecosystem of different spaces that support all the ways we work, now and into the future. Our ethos is centred around uplifting experiences, fostering connection and supporting flexibility; for a happier, healthier and more productive workday.
The proposed billion-dollar development will deliver approximately 46,000 sqm over 35 levels of Premium Grade, technology enabled office space. This next generation workplace and future precinct represents a rare opportunity to create a lasting legacy of premium grade office building in a pivotal location.
Melbourne's New Midtown
555 Collins Street is centrally location within the heart of Melbourne's Midtown financial district, exceptionally well connected by all modes of transport including regional and international travel via Southern Cross Regional Rail and Future Airport Rail Link.
Contact our Leasing Agents
Colliers
Tony Landrigan: 0411 423 758
Edward Knowles: 0400 680 526
Alissa Woods: 0428 100 801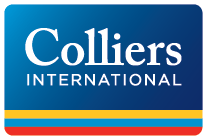 JLL
James Palmer 0438 155 359
Alexandra Harper 0407 052 070